Three years ago we bashed bracken, and then we bashed the bracken again before putting up a fence. Then there was a pandemic, followed by Bashing Bracken 3: This Time It's Personal. Last month we took the fence down to remove diseased trees, and finally… Let there be life.
Last week we planted a diverse selection of over 200 trees in an effort to promote more biodiversity in Cumbria's ancient woodlands, bringing them back to their former glory
This project is also in partnership with Cumbria Woodlands.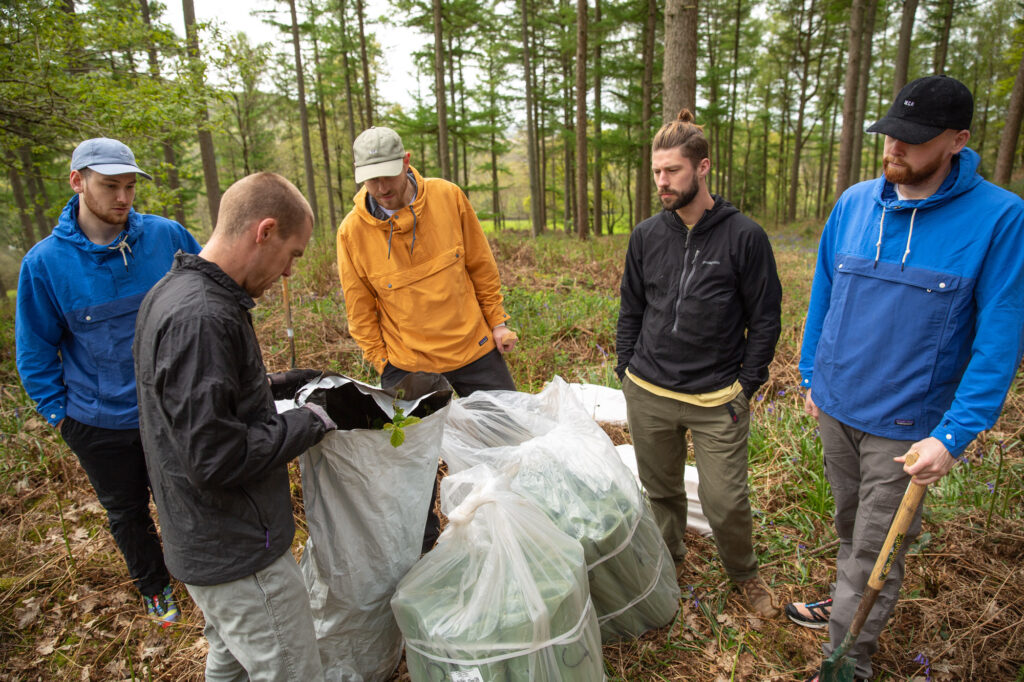 This project is funded by 1% of our Patagonia revenue, so if you'd like to support us, we've just had loads more kit land on the site including the ever incredible Baggies Shorts, now part of their NetPlus project, made from recycled fishing nets to help reduce ocean plastic pollution.