It's actually a bit staggering how many random piles of slate there are in the Lakes. We took a drive out and passed about 4 before deciding to get out and play on one.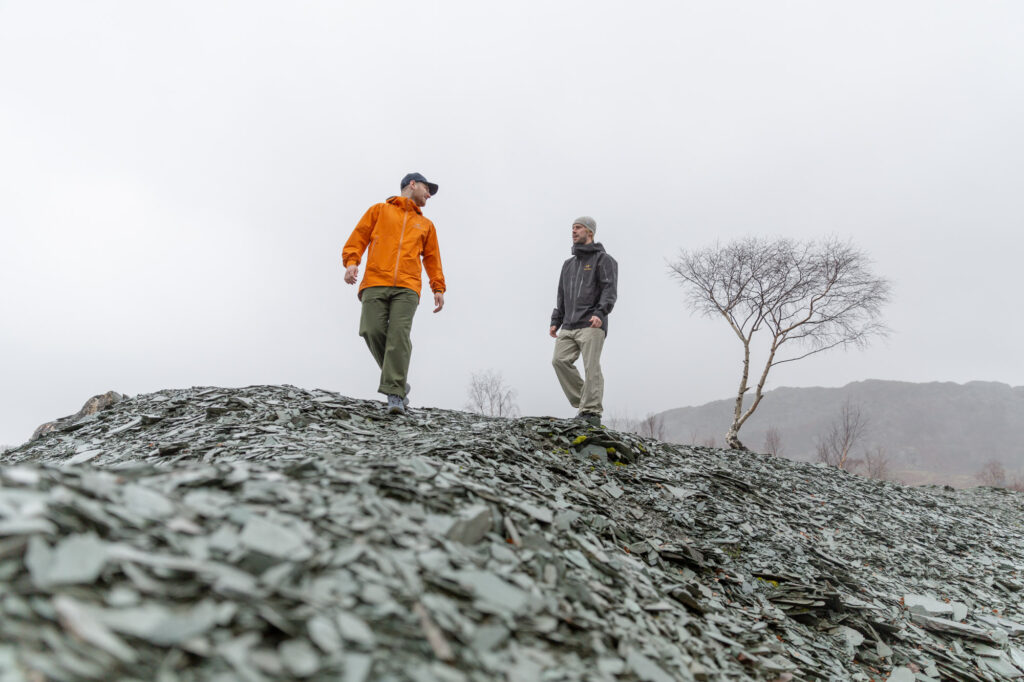 One pile linked onto another, and another, and about 15 minutes later we were lost in a weird post-apocalyptic sea of slate.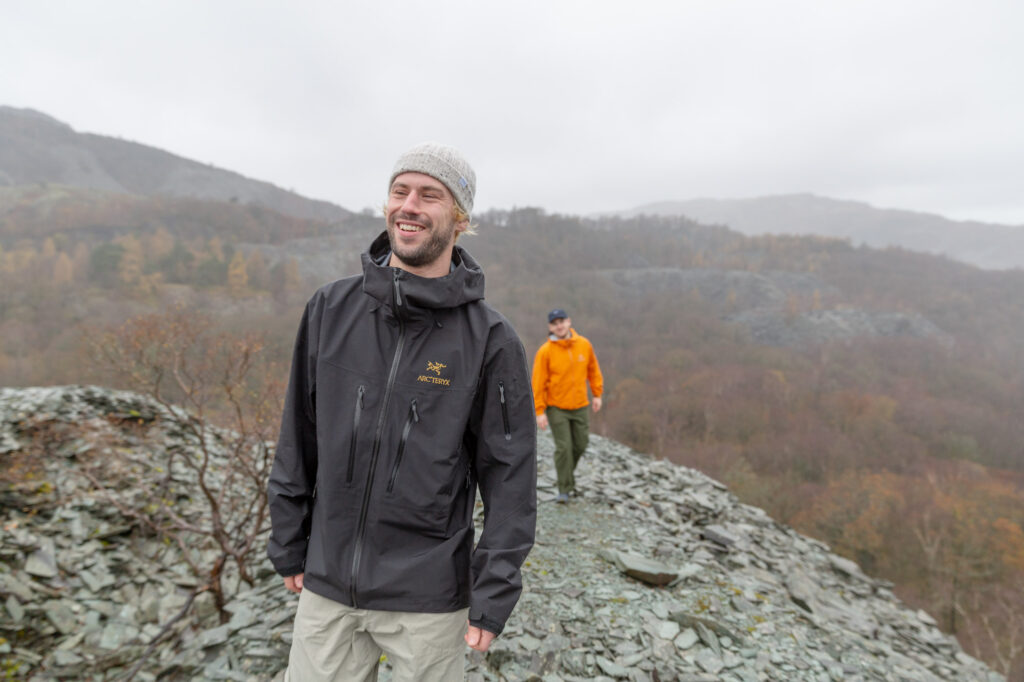 The sky was grey, the floor was grey, it was a little wet – a pretty bleak scene. Thankfully we were suited and booted in Canada's finest outerwear.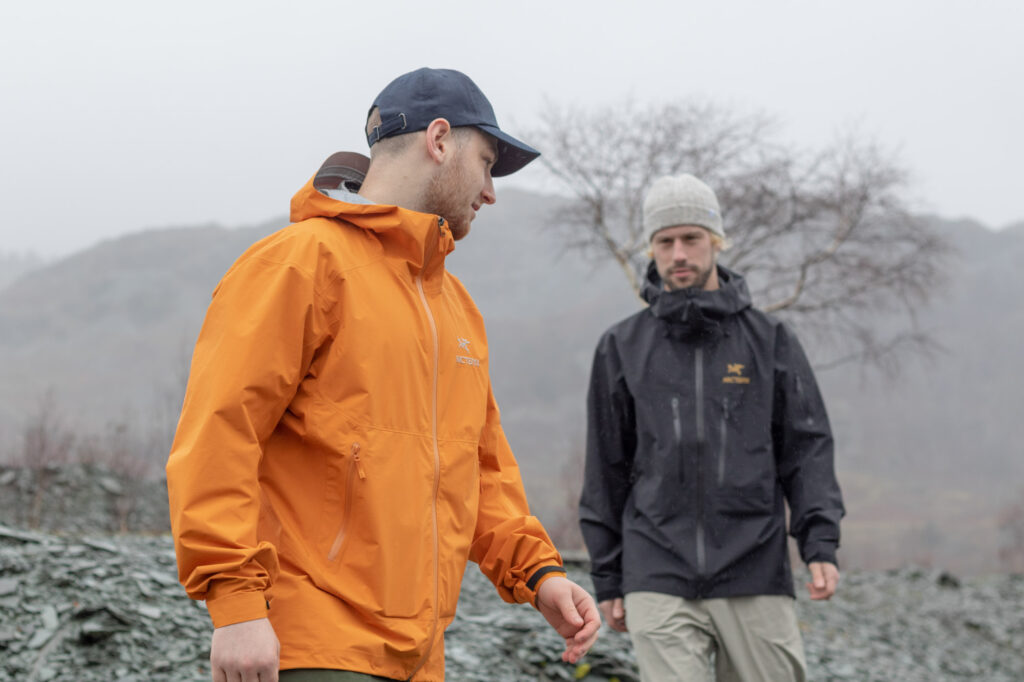 We've been working with Arc'teryx for a good five years and they've never failed to amaze us. Our current collection includes a range of insulation and midlayers, caps and beanies, some proper GORE-TEX numbers and a couple waterproof and grippy trainers, perfect for surfing down the wet slate mountain.