We've done six photoshoots for Nottingham's Universal Works over the years. This one was overcast and drizzly – which is the best weather one's ever been.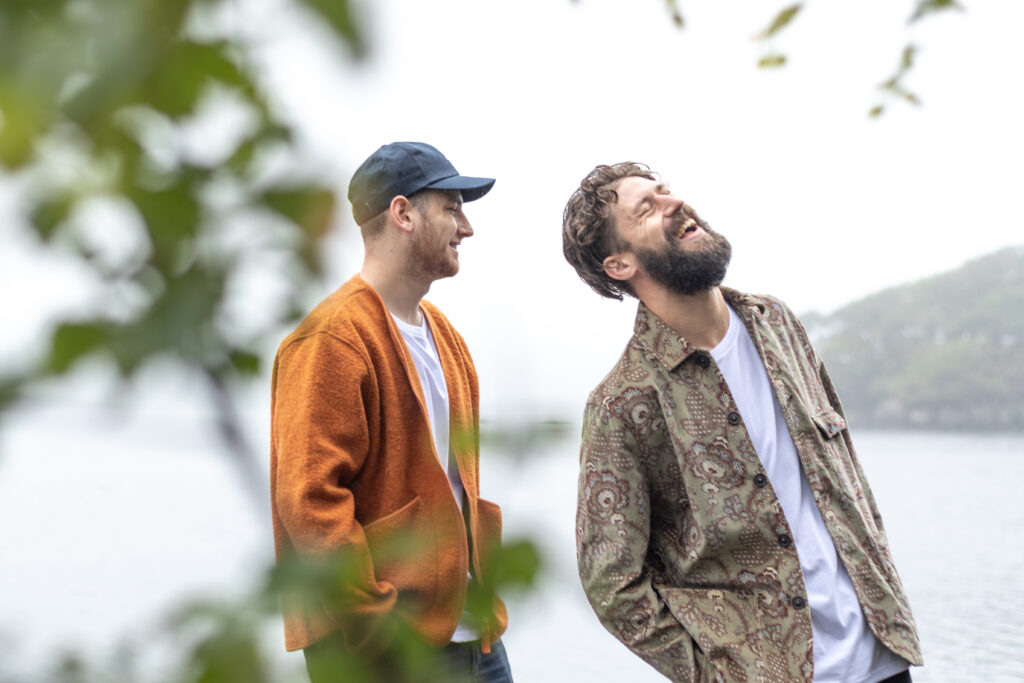 Summers done. Not technically until the 22nd, but let's not kid ourselves. Luckily Uni Works always comes through with amazing Autumnal collections. 2021 is no exception, with classic cuts such as cardigans, gilets and overshirts all making an appearance, along with their iconic Bakers Jacket.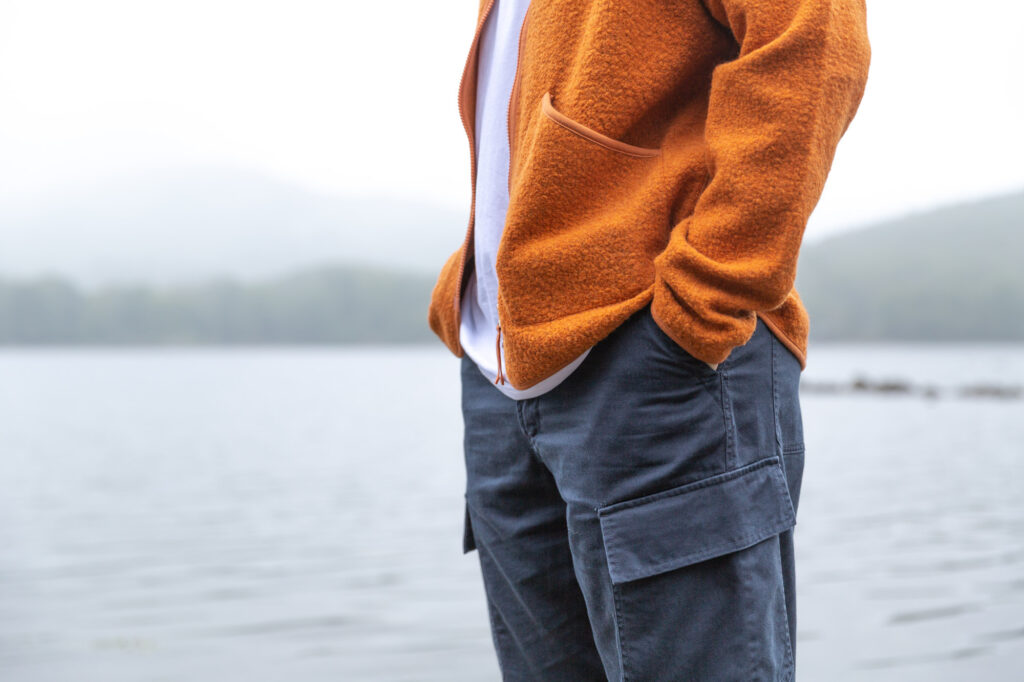 Their materials vary between wooly fleece, corduroy, moleskin, tweed, twill and velour, so there's something for everyone. No waterproofing though. We've obviously made it clear how well Universal Works looks in the rain.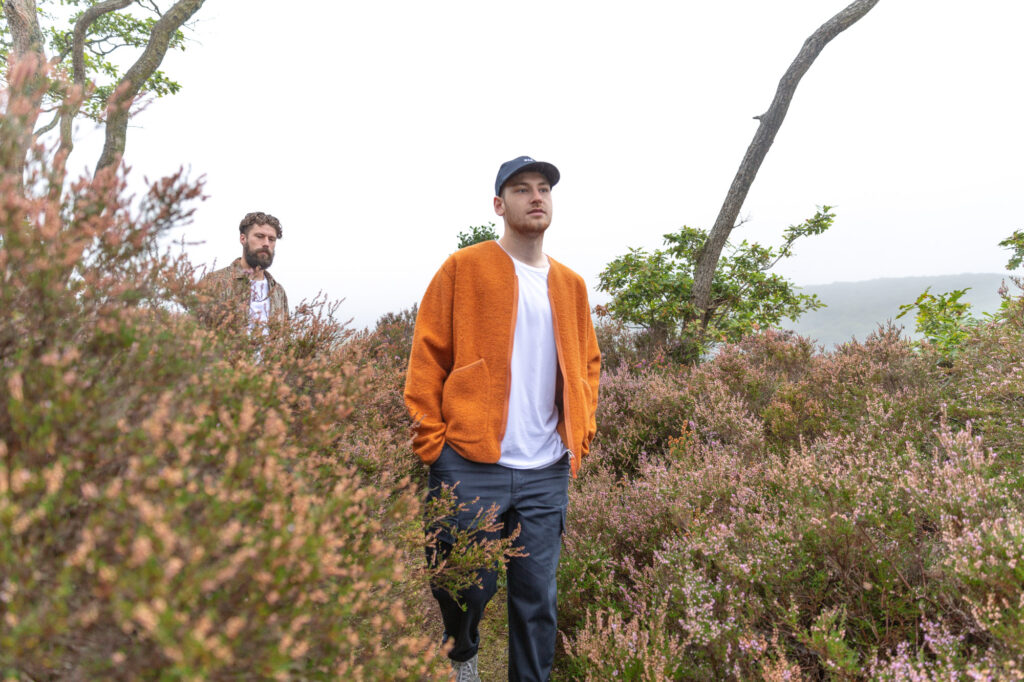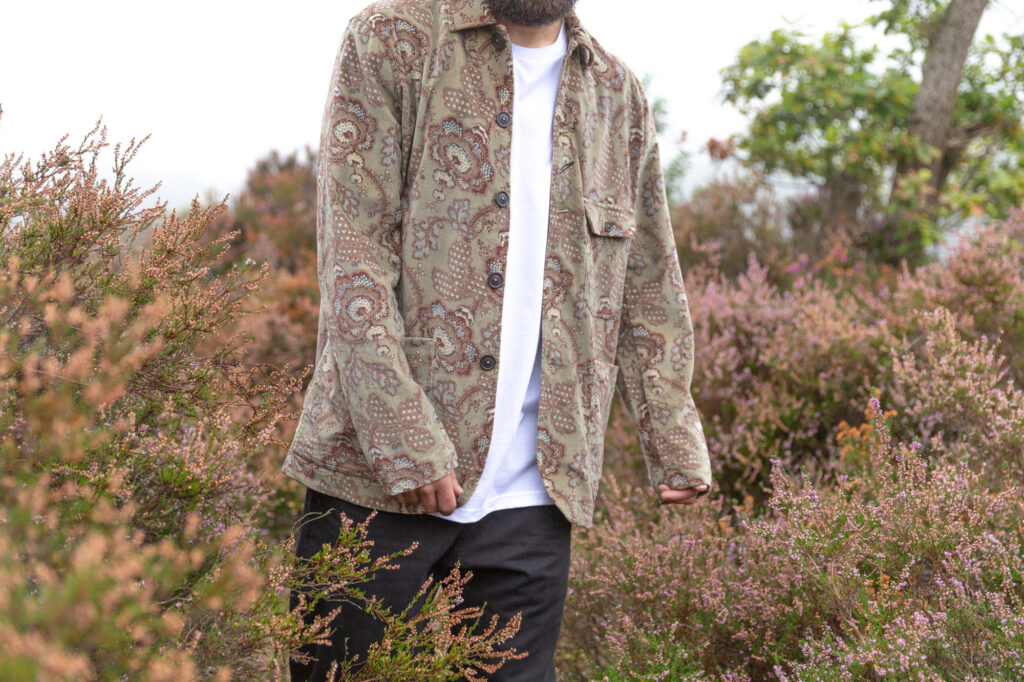 We also tried wild sloes.